Electrical stimulation is a commonly used therapy in rehabilitation which is effective for increasing range of motion, increasing muscle strength, providing muscle re-education following nerve damage, correcting structural abnormalities, and improving muscle tone.
This treatment also enhances function, improves pain control, accelerates healing, and reduces muscle spasm and edema.
Chattanooga Intelect Vet Unit:
Electrical Stimulation
Therapeutic Ultrasound
Combination E-Stim & Ultrasound
What conditions/ailments can it help with?
Electrical Stimulation / Electrotherapy
• Muscle strengthening
• Wound healing
• Edema
• Pain control
• Increase circulation
• Fracture healing
The Transcutaneous electrical nerve stimulation (TENS) unit sends painless electrical signals through 2-4 gel patches on the skin to provide comfort by blocking pain pathways, soothe aching joints, and relax muscles. The electrical signal travels to the nerves in the skin that transmit pain and replaces the pain with a tingling sensation. There is also some heat produced that helps ease stiffness and increases movement. The TENS also helps the body make more natural pain killers called endorphins. It is a safe, drug free way to manage pain.
A TENS can be used to treat different types of pain. It helps to reduce pain after an injury or after surgery. It can also help with muscle, back or arthritis pain.
In some cases, it's even used to stimulate muscular contractions for neuromuscular re-education and improving strength (like Buddy, pictured above). Especially after nerve damage, injury or paralysis.
Ultrasound Therapy
• Increase Circulation
• Wound healing
• Increase soft tissue mobility
• Decrease tendon and ligament inflammation
Ultrasound waves create the effect of deep heat in muscles and joints. The deep heat of ultrasound increases blood flow to the area being treated. This blood brings nutrients and carries away waste. This helps to promote healing and decreases swelling. It has also been shown to cause increases in tissue relaxation and scar tissue breakdown. The sound waves that pass through the skin cause a vibration of the local tissues. This vibration or cavitation can cause a deep heating locally though usually no sensation of heat will be felt by the patient. In situations where a heating effect is not desirable, such as a fresh injury with acute inflammation, the ultrasound can be pulsed rather than continuously transmitted.
______________________________________________
In Our Rehabilitation & Fitness Center: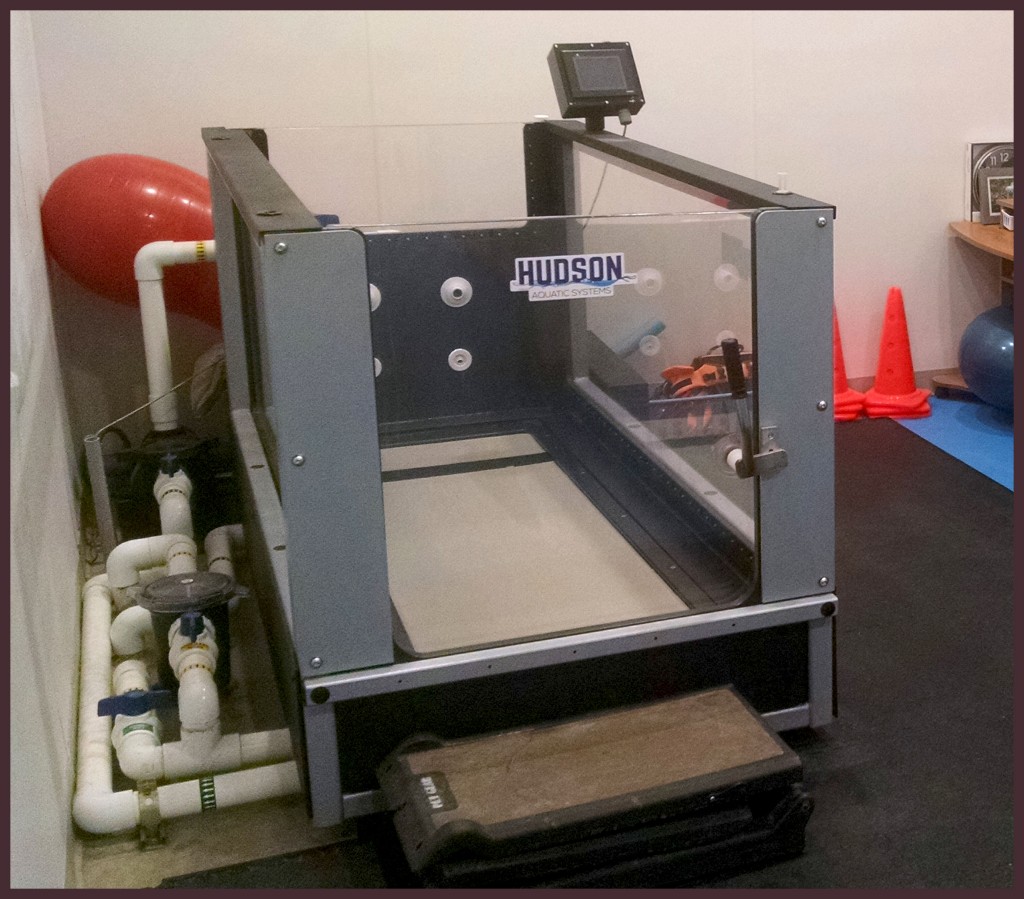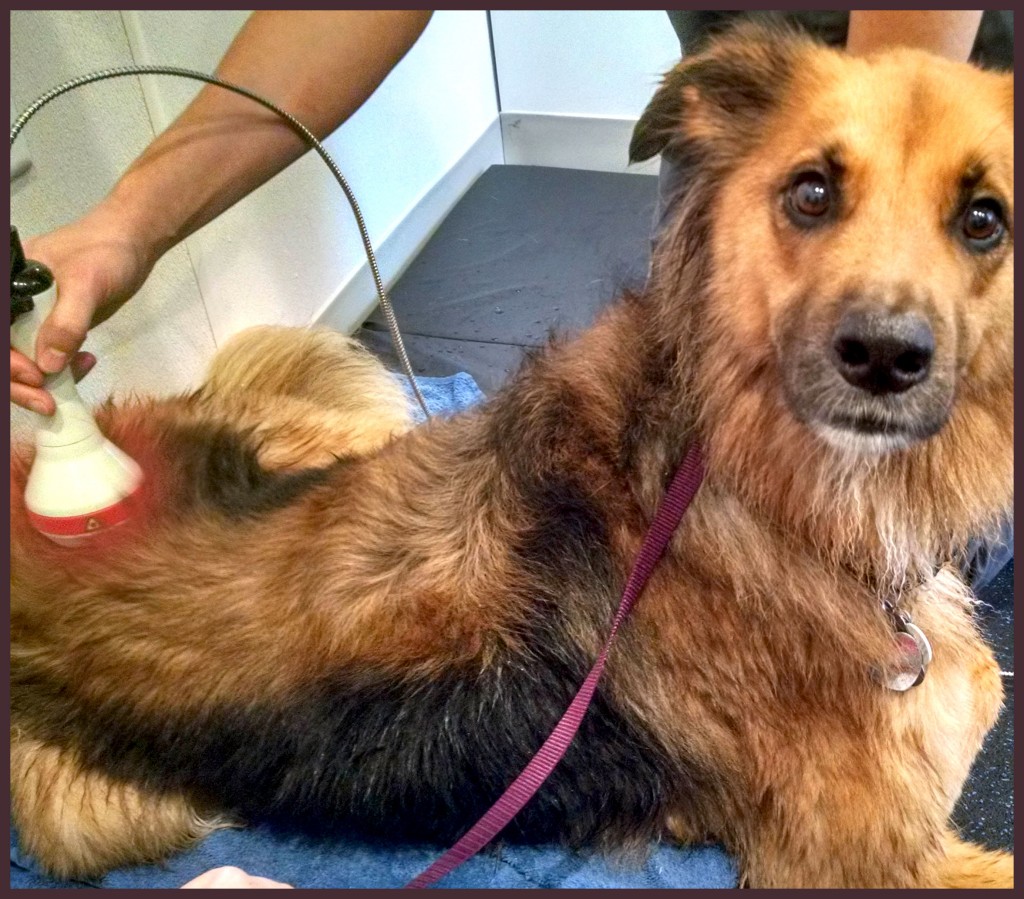 Therapeutic Class IV Laser Therapy

Intelect Vet Unit for Electro-Stim, Therapeutic Ultrasound, Combined E-Stim and Ultrasound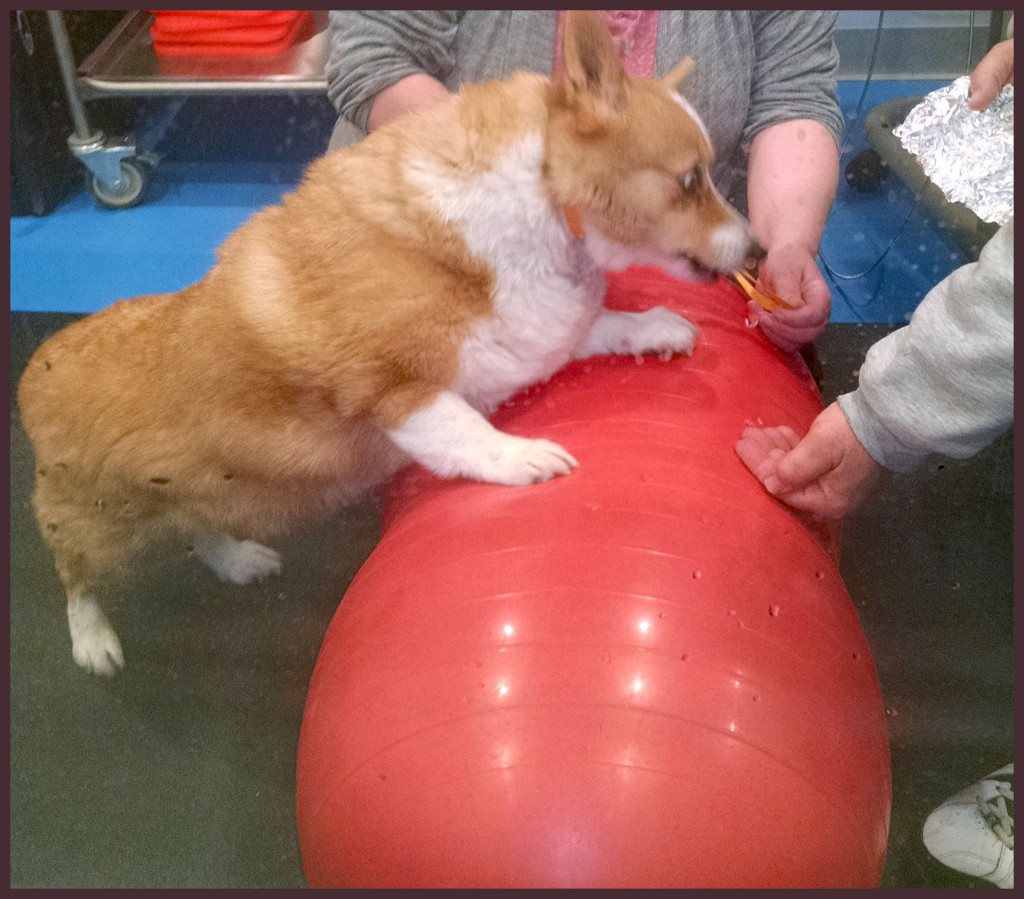 Physiotherapy – Peanut Ball, Balance Board etc. (Page coming soon!)