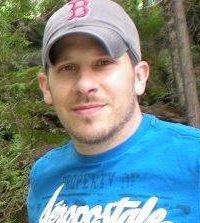 Practice Manager, Technician
I began working with animals as a veterinary assistant in 1998 while attending school in pursuit of a double bachelor's degree in Biology and Psychology. I worked several years as a veterinary technician, before moving to the SPCA of Upstate NY where I practiced shelter medicine as a member of their veterinary staff. I also took on the role of animal cruelty investigator, pet adoption specialist, director of development, and eventually became assistant director for the animal shelter.
While continuing to work in animal rescue part-time, I returned to retail management working at a local Petsmart for a few years. I was soon offered an opportunity to return to veterinary medicine in 2008, and have been the Practice Manager here at Greenfield Animal Hospital since before opening in February of 2011.
What I love most about my job is the opportunity to get to know so many amazing animals every day and making every visit for them a special one. If I wasn't working in vet medicine, I would have wanted to be a pet trainer or an animal behaviorist. I would also love to be a pet photographer! I used to take photos of the adoptable animals for the SPCA and truly loved it.
When I'm not at work, I love to travel! I love to visit new places, and do new things…especially if it's by the ocean. I also love the outdoors, and enjoy doing just about anything involving nature, including photography. I love hiking, bicycling, going on nature walks, going to baseball games, and just spending time in the park. I also love movies, playing video games with my friends, exercising, and spending time with my pets and family! I have two Maltese named Sweet Pea & Pandora Jane and three cats, Stinker, Iris and Mistie …and of course two fish!